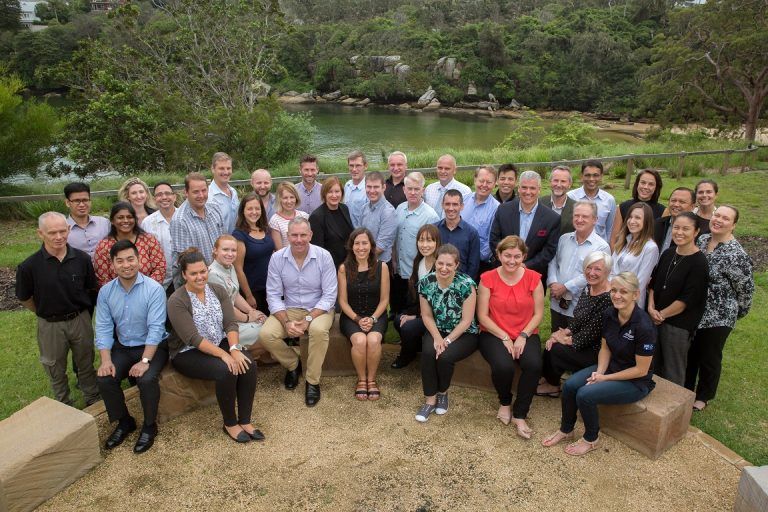 The theme for CMIW was 'Delivering 'Joined-up' Government: Achieving the Integrated Approach to Offshore Crisis Management'. The one-week residential workshop supported the development of effective civil-military-police capabilities to prevent, prepare for, and respond to conflicts and disasters overseas.
The workshop brought together representatives from: Indonesia, Singapore, Japan, USA, UK and Australia, providing delegates with a platform to share their knowledge and experience of different national approaches to civil-military-police interaction, and an opportunity to improve their networks across the international conflict and disaster response sector.
Agencies represented at CMIW included: Australian Army, ActionAid Australia, Australian Federal Police, Australian Red Cross, CARE Australia, Caritas Australia, Center for Excellence in Disaster Management (CFE-DM), Department of Foreign Affairs and Trade, Department of Prime Minister and Cabinet, Attorney-General's Department, Ministry of Foreign Affairs (Indonesia), Embassy of the Republic of Indonesia, International Committee of the Red Cross, International Federation of Red Cross and Red Crescent Societies, Japan International Cooperation Agency, Ministry of Foreign Affairs of Japan, Médecins Sans Frontières Australia, Ministry of Foreign Affairs and Trade (New Zealand), Peace Winds America, RedR Australia, Royal Australian Air Force, Royal Australian Navy, Save the Children, Singapore Civil Defence Force, UK Stabilisation Unit, US Agency for International Development and United States Pacific Command.
ACMC runs CMIWs on a regular basis. These workshops are aimed at mid level government (EL1/EL2), military (05/06) and equivalent level police, non-government and civil society personnel whose areas of work focus on national disaster management, stabilisation, protection of civilians, reconstruction and UN peacekeeping operations. If you're interested in participating in the next CMIW, please express your interest to your agency, and follow us on Twitter.