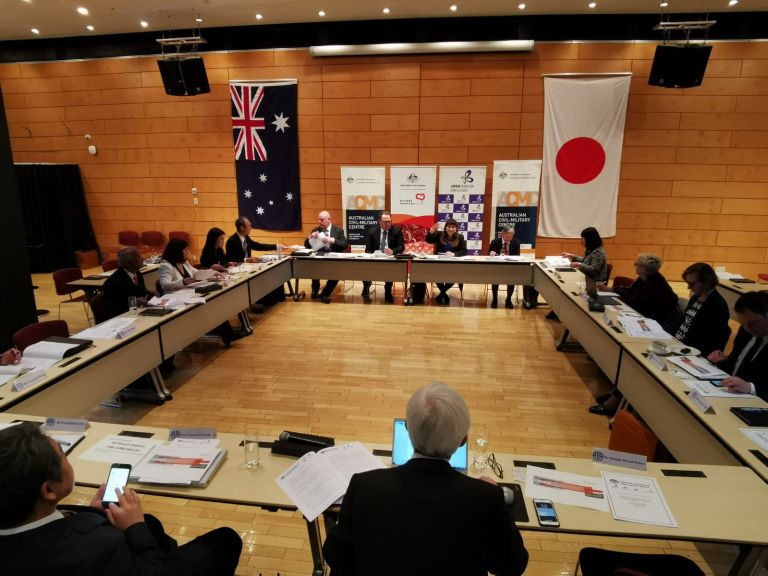 ACMC support to Australian Institute of International Affairs - Tokyo Academic Conference
ACMC was pleased to support, along with the Japan Foundation and the Australia-Japan Foundation, an academic conference held by foreign policy think tank, Australian Institute of International Affairs (AIIA), in Tokyo on 3 February. The conference was entitled "The Indo-Pacific Research Forum: Mapping Regional Perspectives" and brought together some of the premier academics from the Indo-Pacific region, along with policy-makers, to consider the regional perspectives on the Indo-Pacific.
The Indo-Pacific Research Forum is a two-year project run by AIIA, which seeks to define and clarify contemporary understandings and policy significance of the Indo-Pacific concept and explore its potential as a basis for enhanced regional cooperation. Sessions included discussions on how India is the Indo-Pacific, the engagement of regional actors such as the European Union, ASEAN, New Zealand and South Korea, and institutionalizing the Indo-Pacific. Participants engaged in frank and considered discussions on topics as diverse as the rules-based order in the maritime domain, economic institutions, engaging China and perspectives on the Pacific. 
The event was hosted by the Australian Embassy to Japan and complimented the public diplomacy work of the Embassy and its role in supporting discourse on important issues of foreign policy with interest to Japan, Australia and the region.